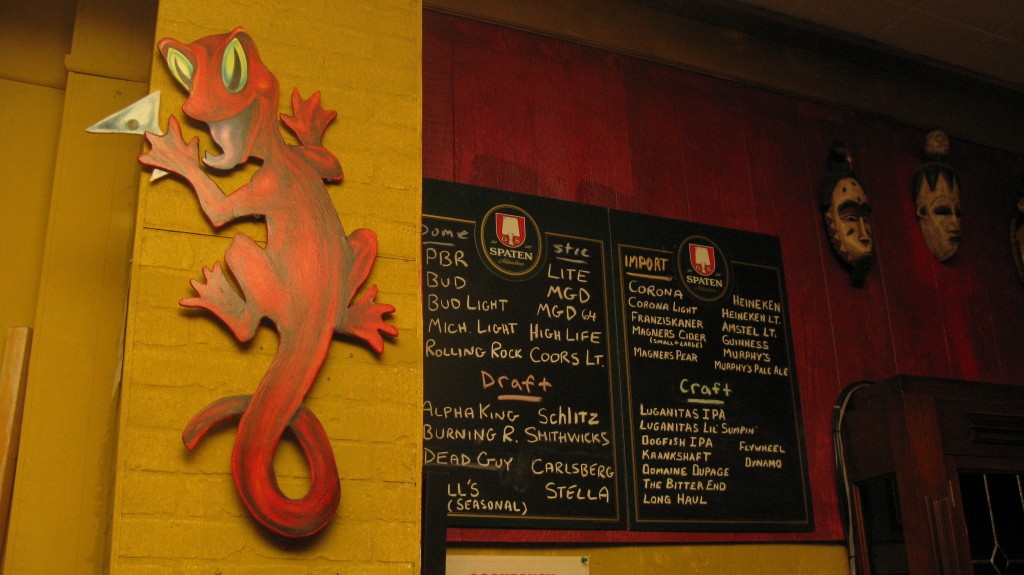 On the other hand, you have different fingers.
Lizard's Liquid Lounge is your friendly neighborhood bar in Albany Park, Chicago. Darts, Pool (free weekdays from 4-7 pm), Live Music, and Great Artwork by local artists. Ask our wonderful bartenders about the tasty drink specials, games, and events happening every week.
We would like to invite you to enjoy takeaway or have delivery from our wonderful award winning neighbors next door, smalls. – smokehouse and more, serving delicious brunch, lunch and dinner creations Tuesday – Saturday 11am – 9pm. Thanks to smalls., food is now available to Lizard's patrons. Come on by and try the new smoky specials, they pair perfectly with a craft beer or Bloody Mary!
View the live music schedule on our Live Music page; view our Calendar to see who's tending bar or check the schedule for your favorite sporting event!
Lizard's is one of Chicago's top dog friendly bars, your best friend is always welcome, and we have tasty treats for them too.
Happy Hour specials  and Free Pool 4-7 weekdays!